This is definitely not why the Parti Québécois wanted to be in the news after unveiling its new logo, but even it can't escape the power of a good graphic designer armed with social media.
After the PQ presented its new brand image at a caucus meeting in Trois-Rivères on December 4, a few eagle-eyed observers noticed that the party's new logo looks suspiciously like that of another business. In Kazakhstan. Called QazContract.
The resemblance has certainly raised some eyebrows.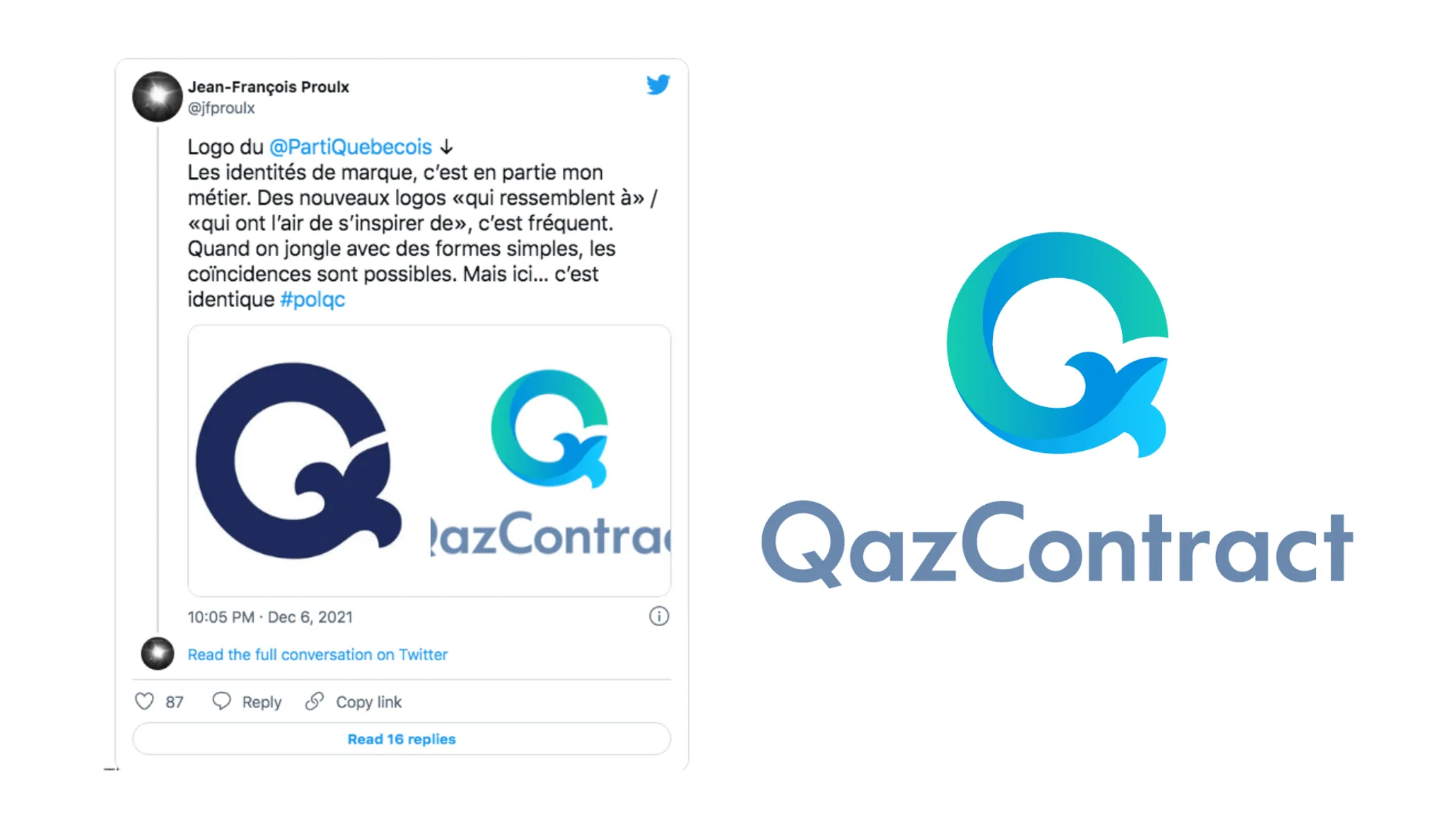 One graphic artist on Twitter showed how the petals of the fleur-de-lys design have just a slightly different orientation in the two logos. Despite that subtle difference, the graphic artist, Vincent Beaudry, opined that "the details are too identical for it to be a coincidence."