The international NPC Worldwide INVICTUS Pro Qualifier bodybuilding tournament is set to take place in Astana on December 3, 2022, QazMonitor reports.
More than 500 athletes from the CIS countries, Iran, and the USA will take part in the event. INVICTUS shared how the tournament will affect the professional bodybuilding scene in Kazakhstan.
Ticket to the most important tournament in bodybuilding
The ultimate goal of any bodybuilder is to win Mr.Olympia in the USA, the equivalent of the Olympics in the world of bodybuilding. The NPC tournament in Astana will give athletes the opportunity to take one step closer to that goal.
The prize fund of more than 20 million tenge will allow nine of the best bodybuilders (three in men's and six in women's categories) to get an IFBB PRO card and a chance to participate in the professional tournament in the USA, where they can qualify for Mr.Olympia.
Development Director of INVICTUS, Zhasulan Asanuly, shared: "Prior to the main show, athletes go through a qualifying round. This summer, we held an internal corporate tournament called Battle of the 12 Clubs INVICTUS. It was based on a similar principle, so Kazakhstani athletes are more than ready for the American evaluation system."
Next year, we plan to hold a professional tournament in one of the categories. This will be a new milestone for bodybuilding in Kazakhstan. The athlete will be able to qualify for Mr. Olympia right away.
Zhasulan Asanuly, Tournament Organizer, INVICTUS Development Director
Development of the country's brand
NPC is the largest amateur organization that is recognized by the International Federation of Bodybuilding (IFBB). Since Mr. Olympia is held under the auspices of IFBB, NPC tournaments in Kazakhstan will attract the interest of sports organizations and athletes from other countries as well as spectators.
It is not an exaggeration when we say that there has never been an event of this caliber held in our capital and our country as a whole. This will increase the brand recognition of our capital, attract a huge number of tourists, and increase the popularity of sports among our citizens.
Georgy Dubinin, co-organizer of the tournament, founder of INVICTUS Academy
A colorful show
The tournament from INVICTUS promises a jam-packed program. Besides athletes, a well-known champion in strength training, Sergey Tsyrulnikov, dubbed the "Kazakhstani Paluan," will make a stage appearance to attempt to beat his own record in the Guinness Book in horseshoe bending.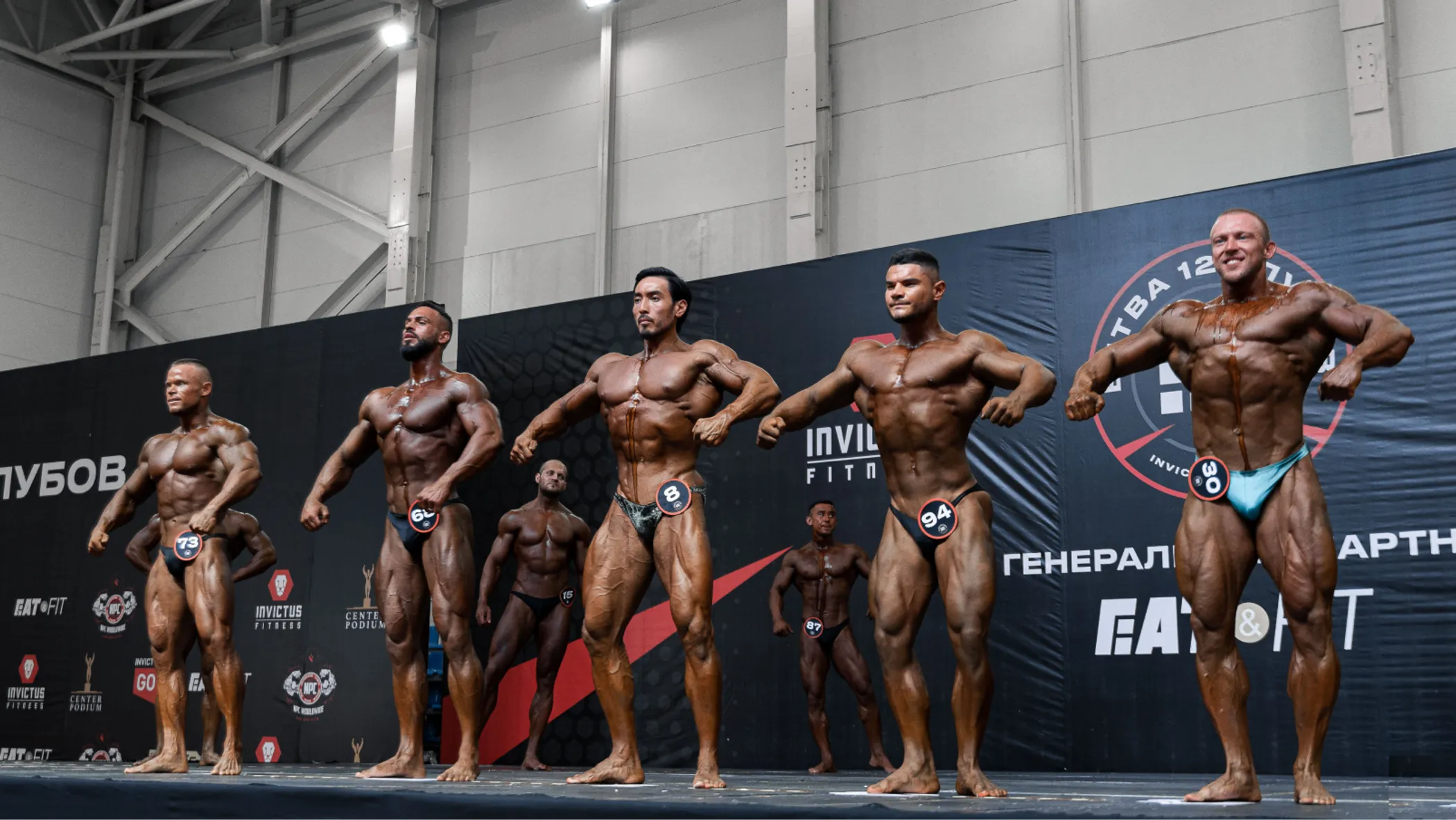 Guests can also expect a fair and various activities from the event's sponsors. Yenlik & Shiza will be the main acts of the event's music performances.
To get the best viewer experience, organizers offer a VIP package, including the best seats in the theater box, a buffet, and access to all stages of the tournament.
More than 20,000 spectators have already confirmed their participation (online and live). Tickets for the tournament at the Congress Center Astana are already available on ticketon.kz and in the club INVICTUS Astana.