The annual Digital Bridge International Tech Forum will be held in the capital of Kazakhstan on September 28-29. This year's theme is "Central Eurasia as a new tech platform".
The program will include large-scale events, such as the IT Startup Alley and the Exhibition of Technoparks by member States of the Organization of Turkic States and Central Asian countries. This direction was determined during the VIII summit of the Cooperation Council of Turkic-speaking States in Turkey, where President Kassym-Jomart Tokayev announced a proposal to organize a forum for young IT specialists of Turkic countries.
In addition, there also will be an exhibition of IT schools, an IT job fair, Astana Hub Battle, a VR and GameDev platform, and the first official offline TikTok platform for startups in Kazakhstan. Venture investors from all over the region will participate in the event. At numerous panel sessions, leading international experts will discuss current issues and challenges in the IT world.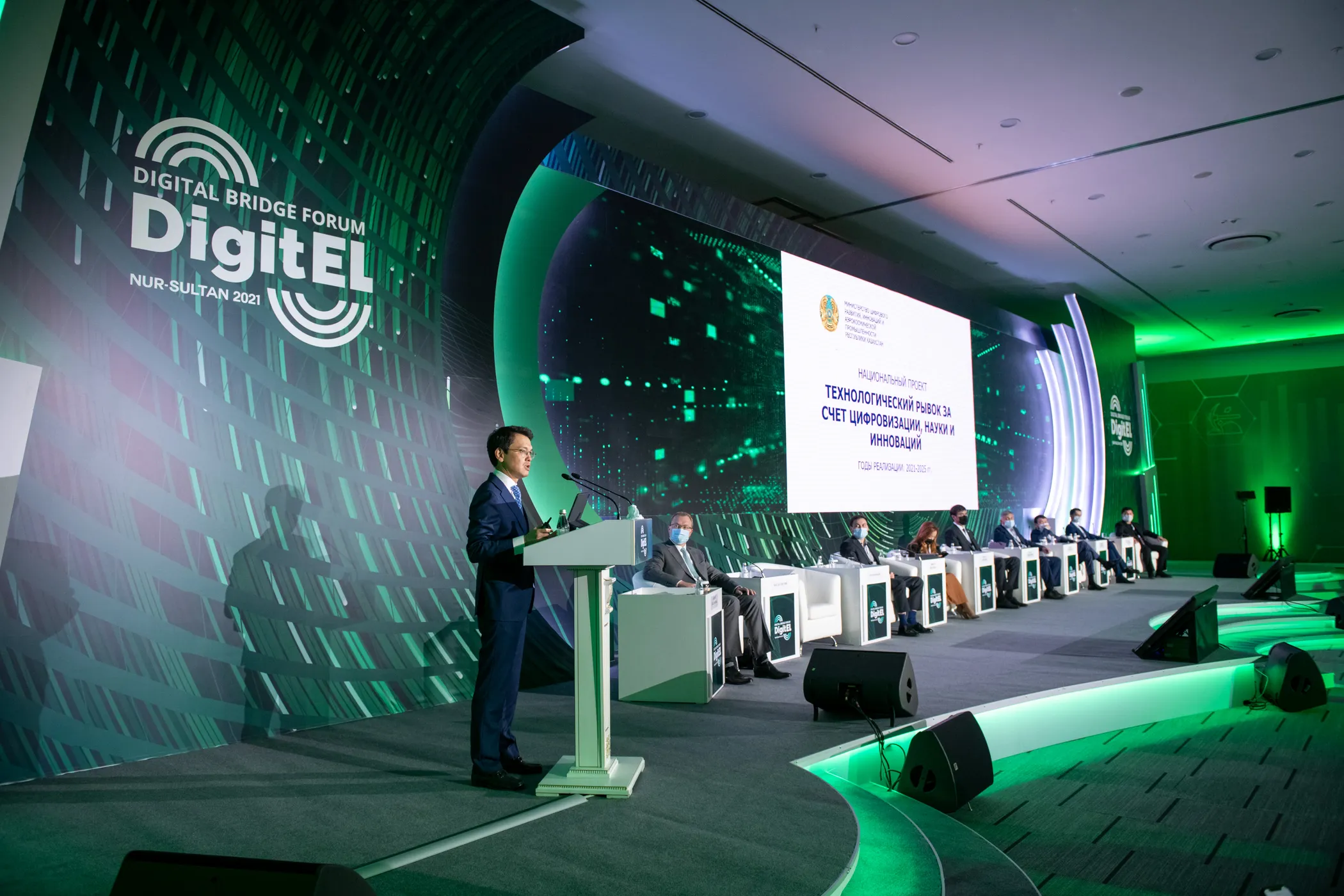 During the IT job fair, international and Kazakhstani IT companies will offer about 500 vacancies in information technologies, data science, blockchain and more in the area of the EXPO exhibition center.
About 20 companies will demonstrate to job applicants the opportunities in the hi-tech job market and give full information about job perspectives in their ranks.
"Digital Bridge 2022 Job Fair is a whole platform of career opportunities, where HR specialists and recruiters of international and Kazakhstani leading IT companies will meet and offer their vacancies to professionals, freelancers and young specialists. This is the place where everybody can find their dream job and get the opportunity to realize themselves."
Daniya Akhmetova, Director of Astana Hub Executive Office
IT Job Fair is meant for professionals, willing to change their workplace, freelancers, ready to start working on new projects, beginners and students of high educational institutions and programming schools, looking for internships. Applicants can consider offers and become potential employees of leading companies, such as Epam, Sergek, Beeline, Kazdream, Documentolog, Tech Culture, NIT, Kazakhtelecom, Mytona, Freedom Finance, Halykbank, 2GIS, Coursera, KASPI, Huawei, Astana Hub, etc.
Entrance is free of charge for companies, as well as for job seekers. To participate, you need to register on the official website digitalbridge.kz.
"Staffing demand in the IT industry is increasing every day, so companies are in constant need of IT specialists. They look not only for professionals but also for promising newcomers, and they are ready to pay high salaries and provide comfortable conditions. In this regard, IТ job fairs are very necessary both for applicants and employers. For example, in a similar IТ fair held this summer, our company hired several employees, and we are very satisfied with them," said Maria Berezhnaya, department head of IT company Kazdream IT.
The International Digital Bridge Forum is one of the largest IT events in Kazakhstan. It is held annually with the participation of the Head of State. Traditionally leaders of the international IT community, Kazakhstani and foreign tech experts, professionals in digital development, IT companies and startups, venture investors, tech entrepreneurs, representatives of government agencies, and the media attend the Forum.
The Forum is the implementation of the National Project "Technological Breakout through digitalization, science, and innovation." It's also aimed to achieve the goals set by the Head of State: to train at least 100 thousand qualified IT specialists by 2025, attract investments in IT up to 500 billion tenges, and increase the export of ICT services up to 500 million US dollars.
The organizers are the Ministry of Digital Development, Innovation and Aerospace Industry of the Republic of Kazakhstan, Nur-Sultan city council, and the international tech park of IT startups Astana Hub.