On August 13, Deputy Prime Minister - Minister of Trade and Integration Serik Zhumangarin started his working visit to China in the city of Shenzhen - the largest economic and industrial center of the country, primeminister.kz reported.
The city hosts offices of 10 Chinese companies included in the Global Fortune 500 world ranking. Zhumangarin met with the management of two conglomerates included in this list - Amer International Group and Huawei Technologies.
Zhumangarin invited Amer International Group to participate in the establishment of the entire process - from exploration and mining to metal processing.
"We know that your company is engaged in metal processing, and has implemented a fairly deep process of processing raw materials, and we offer you to help Kazakhstan establish its own metal processing production in our country. Kazakhstan is interested in investments in this area. We produce aluminum, zinc, copper and other metals, but we make very few processed goods from them. In accordance with the national legislation, the Government provides investment preferences through the conclusion of an investment contract. A new investment instrument, the Investment Agreement, has been introduced, providing investors with special conditions, including stability. We invite you to work with us in this direction, to establish a beneficial bilateral cooperation," Zhumangarin said.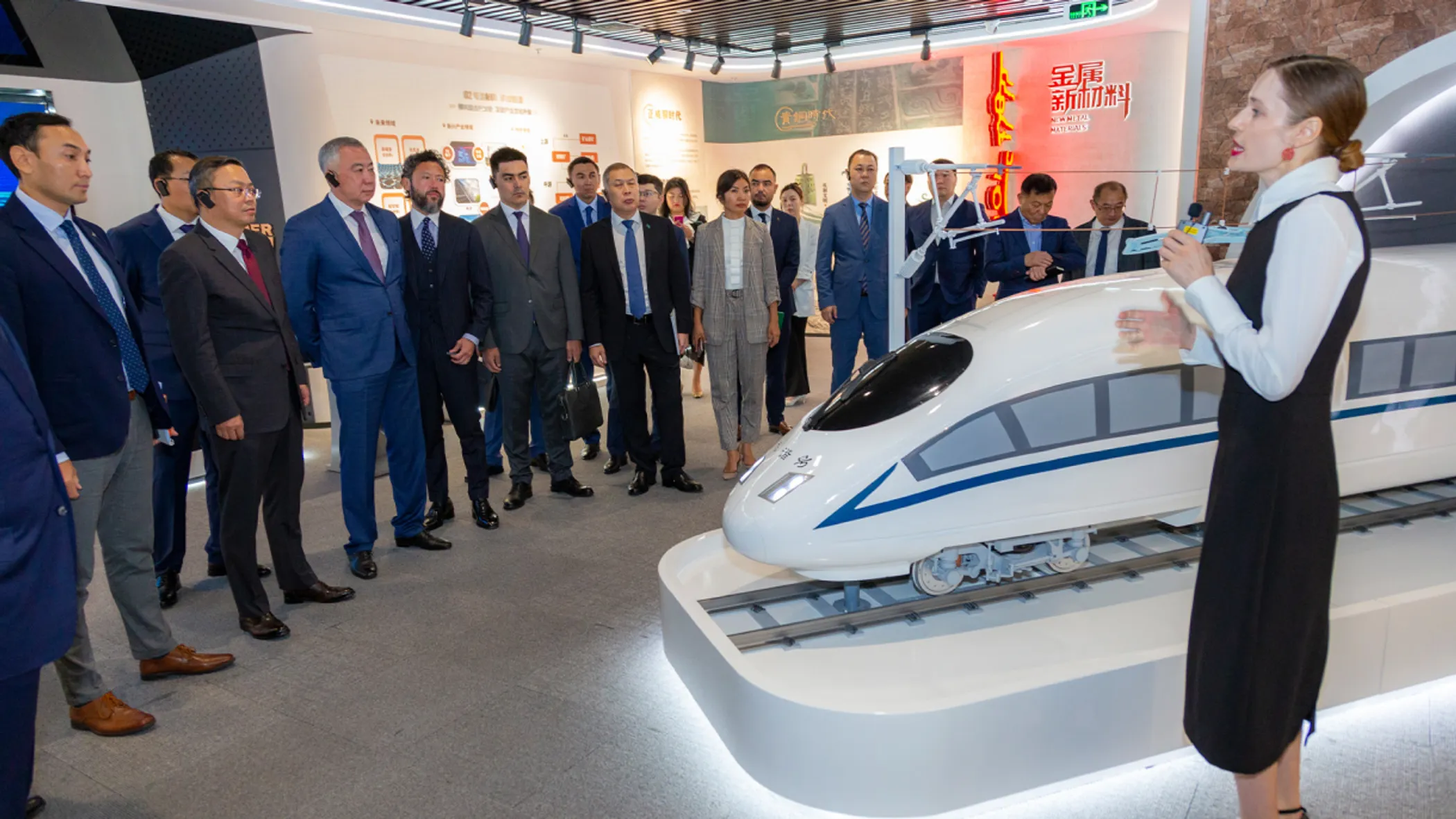 We would be interested if you would share your knowledge in semiconductor production and train our specialists in metal processing technologies.
Serik Zhumangarin, Deputy Prime Minister - Minister of Trade and Integration
The founder of Amer International Group, Wang Wenyin positively met the proposals of the Kazakh side.
"Today, we rank in the top 20 in the list of 200 Chinese companies, and in the top five among 100 private companies. In the Global Fortune 500 world ranking, we currently rank 124th with annual revenue of over $100 billion. Thanks to our processing technologies, we increase the value of raw materials tenfold, then by 100 times [at the next stage - QM], and for some goods - by 1000 times the original cost of their raw materials. If you offer us to participate in projects [ranging] from extraction to processing, and Kazakhstan has incentives for investment projects, then on such terms, we are interested in participating," said Wang Wenyin.
As for staff training, the founder of Amer International Group noted that his company cooperates with investors in this direction.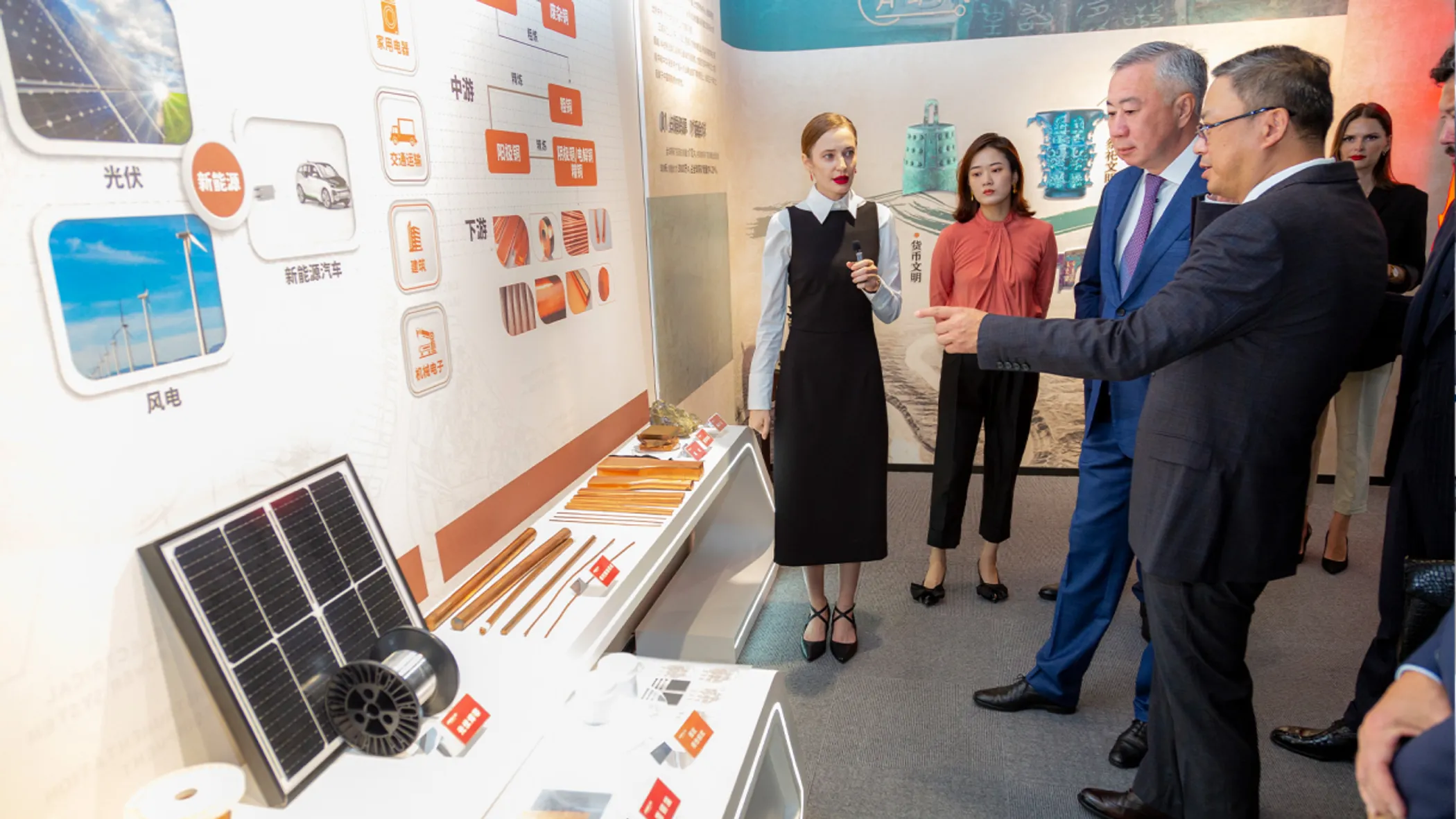 When implementing joint investment projects, Kazakhstani specialists can come and learn what we know in China. Kazakhstan borders XUAR [Xinjiang Uygur Autonomous Region - QM], and in terms of transportation accessibility, we see great potential for cooperation in this region. Our company has a copper processing plant in this region. We can discuss the establishment of such an enterprise in Kazakhstan.
Wang Wenyin, Founder of Amer International Group
The parties agreed that upon the return of the Kazakh delegation, the Ministry of Industry and Infrastructure Development will prepare a pool of proposals for possible cooperation and send them to the Chinese side for consideration.
Amer International Group is a Chinese industrial conglomerate engaged in raw materials extraction and metal processing. The company has offices in Shenzhen, Shanghai, Tianjin, and Chongqing; three international headquarters in Singapore, Geneva, and Los Angeles. In recent years, the group has rapidly developed industrial and strategic investment, science and technology intelligent parks, financial investment, trading platforms, and engaged in semiconductor industrial clusters and chip design. Is the world's leading manufacturer of new metallic materials. In 2021, the company ranked 68th on the Global Fortune 500 list.