Verigram became the first-ever participant from Kazakhstan at the international financial exhibition iFX EXPO ASIA 2023 in Bangkok. The company demonstrated biometric verification services and ways to repel fraudulent attacks, QazMonitor citing Verigram's press service.
Held in late June, the exhibition centered around digital technologies in finance. It brought together an audience from Southeast Asia, Europe, and the Middle East. The event's speeches and discussions primarily covered technologies in trading, prospects of the crypto industry and WEB3 development, innovational achievements in the Asian region, and their impact on the financial world. Separate sections were devoted to legal regulation and new risks in the area.
The section dedicated to AI drivers emphasized the areas of most significant influence and growing threats to the use of technology.
At present, the main points of AI implementation are the acceleration of processes and the personalization of financial offers.
Uakhat Bastimiyev, Co-Founder of Verigram, iFX EXPO speaker
AI finds applications in behavioral analytics, which allows banks and financial organizations to select the most suitable offers for customers. Neatly and natively embedded, these technologies are invisible to most users. "For example, in Kazakhstan, we no longer notice when an adequate insurance service is selected for us or a credit limit is calculated. Such a level of technology is not yet available in all countries," Bastimiyev emphasizes.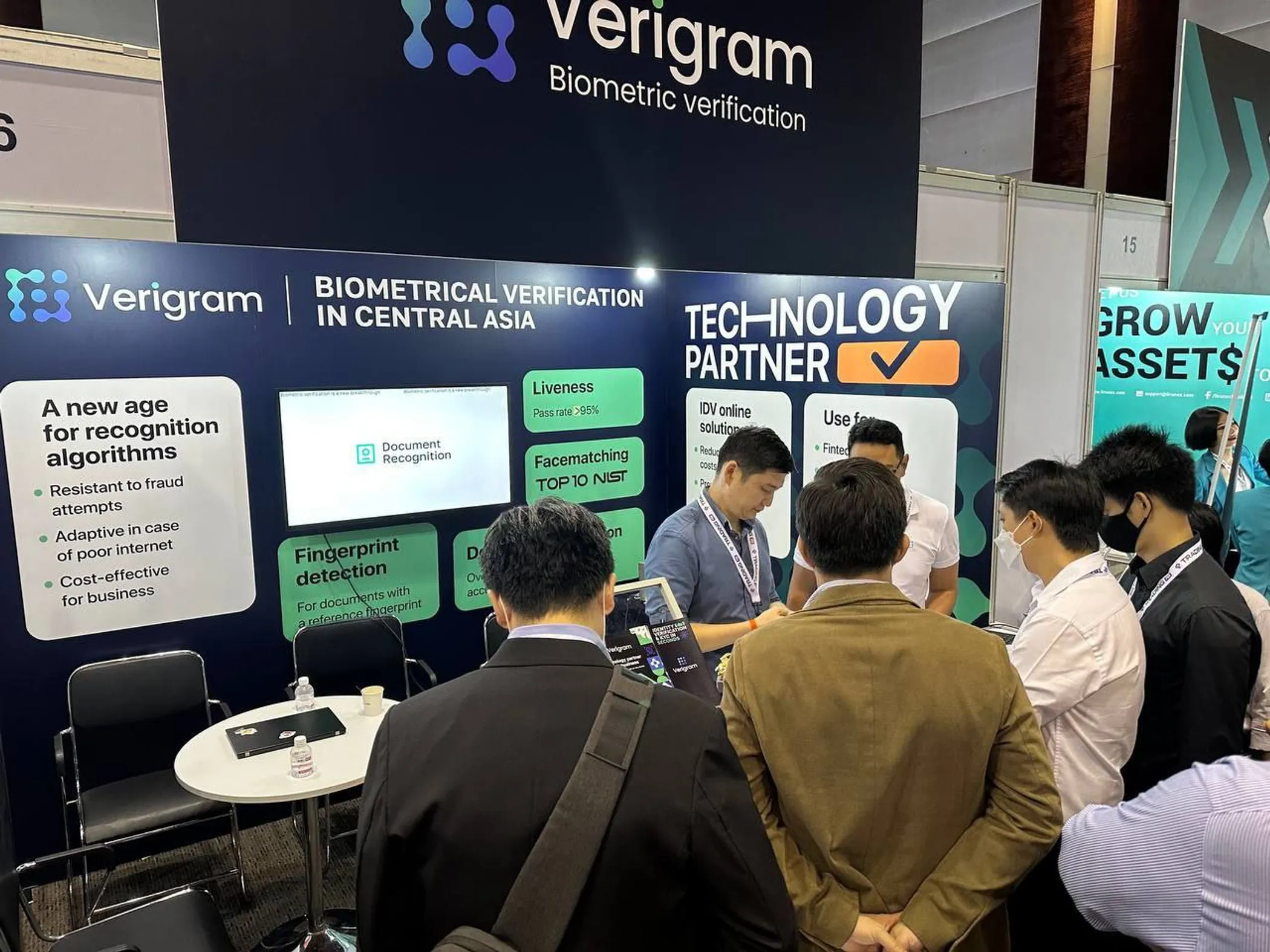 Addressing how AI-based technologies have transformed user expectations for processing time, Bastimiyev said that one of the popular automation services is the online implementation of KYC processes.
"It is a procedure when you transfer your data to the bank and confirm with the help of a smartphone camera that it is you. AI checks whether the documents match the person in the video. In particular, such services are offered by Verigram. The time savings are significant. The client does not need to go anywhere, and the bank operator does not need to reprint the data from the ID. Everything is done automatically," Bastimiyev notes.
Verigram is a Kazakh company founded in 2017, a resident of Astana Hub. The company is a leader in computer vision-based developments in Central Asia. Currently, Verigram specializes in artificial intelligence technologies. The company creates services to automate and enhance the security of business processes.