Kazakh companies participated in the trade and economic mission held in Baku on April 4-6 and signed export contracts to Azerbaijan worth $55 million, QazMonitor reports citing the Kazakh ministry of trade and integration.
Prior to the 19th meeting of the Intergovernmental Commission between the two countries, QazTrade organized a trade mission to Baku, which was attended by twenty Kazakh manufacturers from various fields, including food production, metallurgy, and metalworking, IT services, chemical, construction, and engineering industries.
Kairat Torebayev, the vice-minister of trade and integration, noted that domestic entrepreneurs have a keen interest in the Azerbaijani market.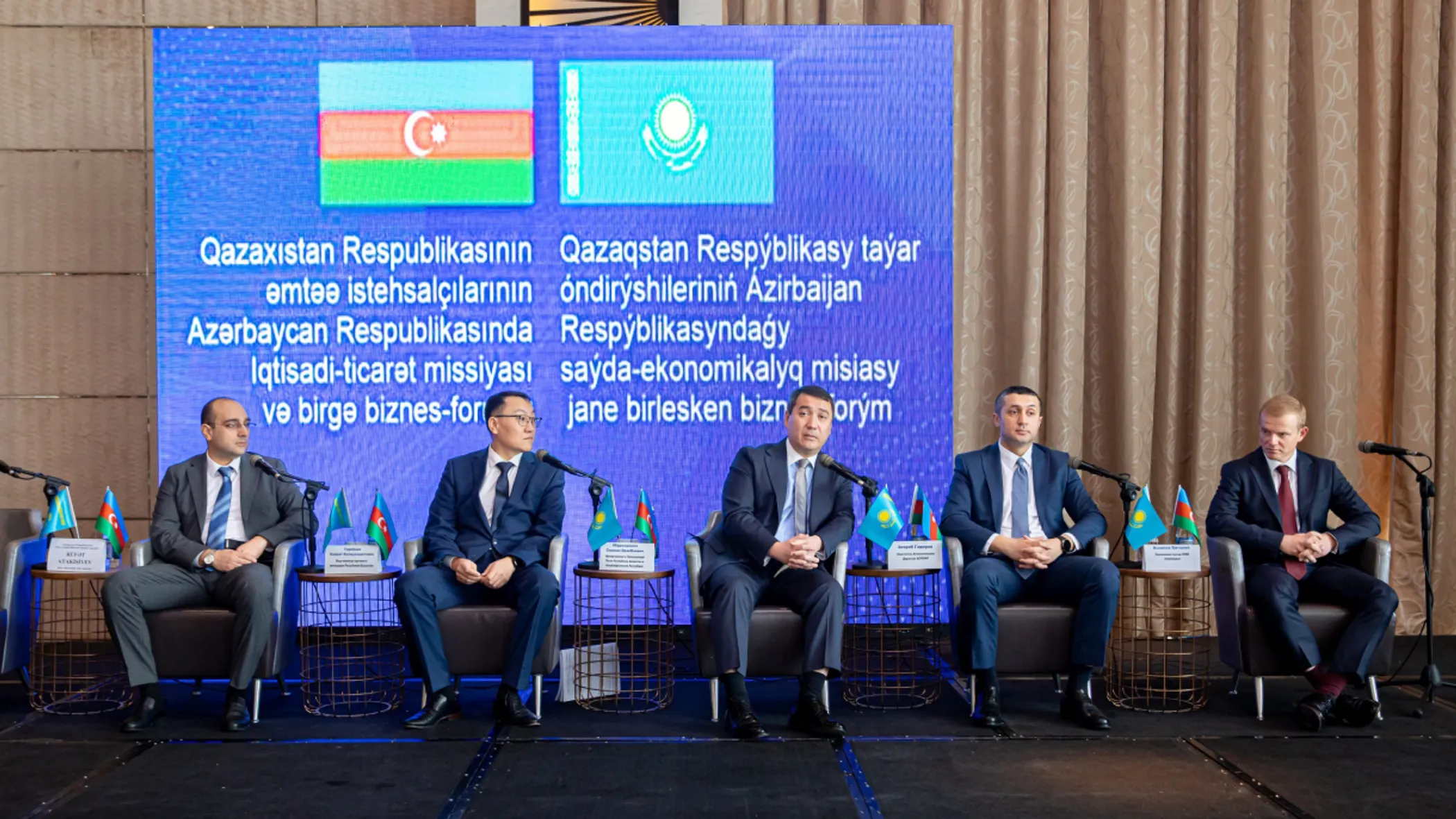 "The potential of bilateral trade is hardly used even by half [of their potential]. This is despite the fact that there is demand for our goods in the Azerbaijani market and for their goods in Kazakhstan. Together, we can develop the markets of third countries, especially since important international transport routes pass through our territories," Torebayev said.
During B2B meetings with over 100 Azerbaijani companies, Kazakh enterprises reached agreements to supply batteries, sheet steel, and food products to the Azerbaijani market.
In 2022, the trade turnover between the two countries amounted to $461.9 million, which is 39% higher Y/Y ($332.2 million). Exports from Kazakhstan to Azerbaijan in 2022 rose by 30.4% to $375.3 million.