Kazakhstan's ministry of healthcare and multinational biopharmaceutical company AstraZeneca signed a Memorandum of Understanding (MoU), QazMonitor reports.
AstraZeneca is a leading pharmaceutical company that has an extensive product portfolio for the treatment of a wide range of major diseases – oncological, cardiovascular, gastrointestinal, infectious, neurological, respiratory, and inflammatory.
In 2020, the company was involved in developing the Oxford-AstraZeneca COVID-19 vaccine.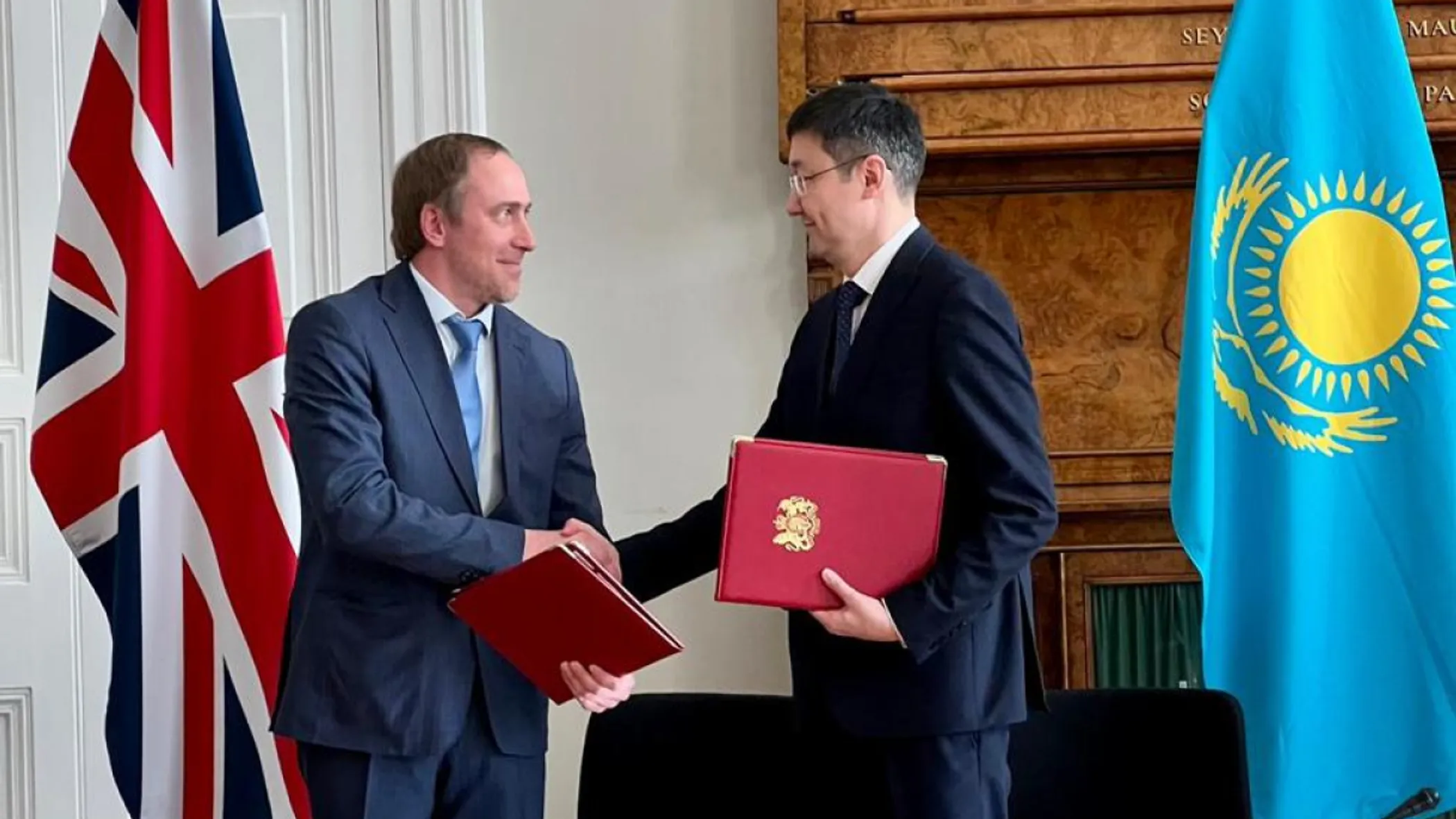 The signing took place during the 9th Kazakh-British Intergovernmental Commission on Trade, Economic, Scientific, Technical, and Cultural Cooperation in London on February 7.
The parties discussed the possibility of localizing the production of AstraZeneca's innovative drugs in Kazakhstan.
The first vice-minister of healthcare Timur Sultangaziyev noted that the document will contribute to the development of the pharmaceutical industry in Kazakhstan and increase the availability of innovative medicine to the general population.
In addition, the official hopes that it will also encourage local manufacturing enterprises to expand contract production.
The established partnership is expected to facilitate the development of effective international practices in the country's healthcare system and the exchange of experience between Kazakh and British medical workers.