Bimarzhan Assatova is a Kazakh researcher driven by her aspiration to stand shoulder-to-shoulder with oncology pioneers like Robert Weinberg, known for the discovery of the first human oncogene, a gene capable of causing normal cells to form tumors. She journeyed the world and now leads her own project at Harvard Medical School in Boston dedicated to developing immuno-therapeutic strategies, a part of a bigger fight against cancer.
QazMonitor sat down with Bimarzhan to ask about the work in the leading US academic institutions just before she begins a new chapter at the University of Cambridge in the UK this fall for her graduate studies. Read about her insights and struggles with imposter syndrome, as well as the scientific project she is working on and its broader implications in an interview below.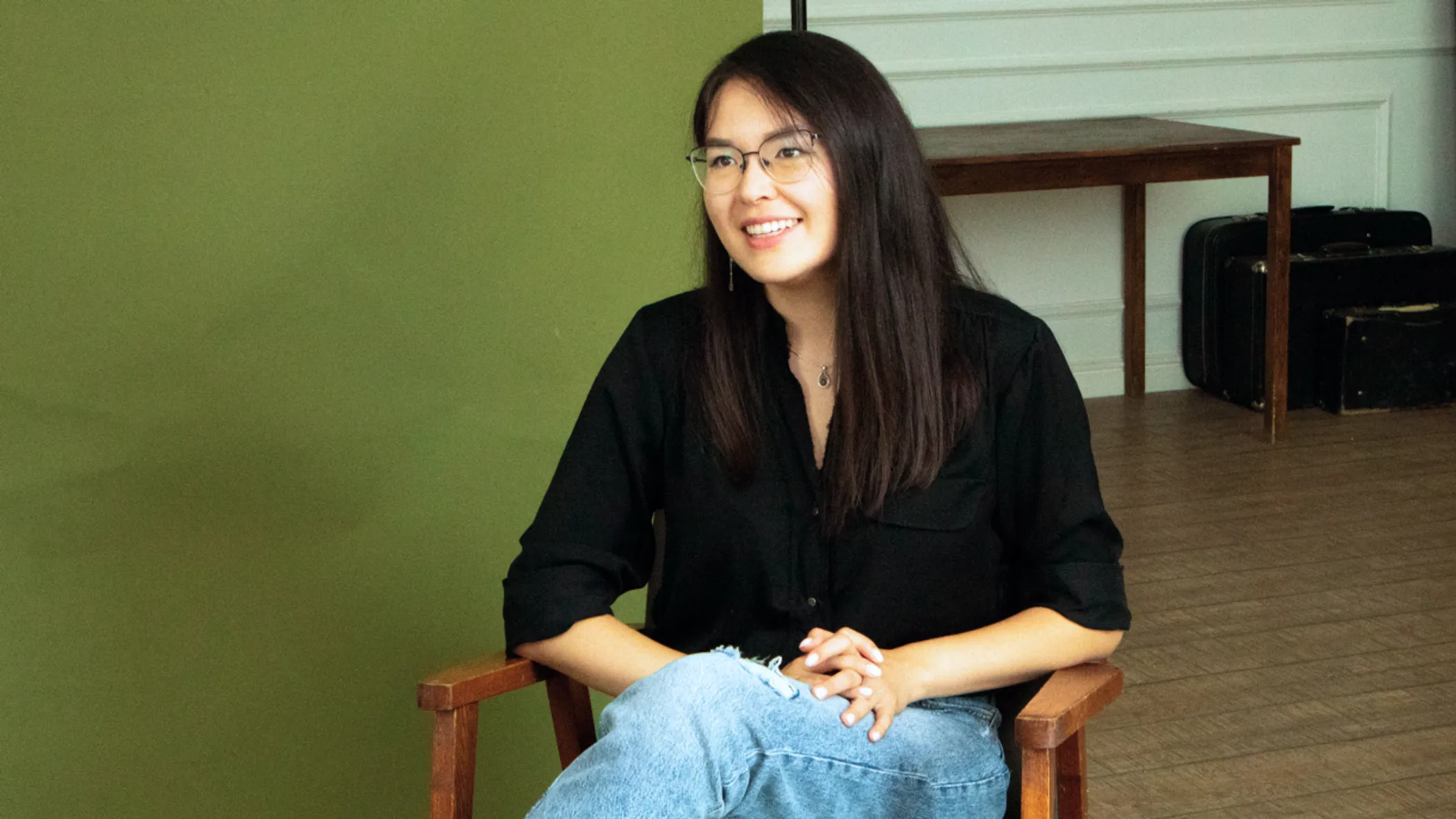 Small town – big dreams
When did you decide to become a biologist?
I think it may sound very cliché, but I've always been super interested in biology. I was very into the origins of life and all of the things like that. If in high school I knew I would be doing biology for sure, then, during the second year of university, I understood that I would be pursuing a scientific path.
I thought that implementing my curiosity would've been more beneficial if I would be asking, 'Why is this happening?' and 'What is causing this disease?'
Before arriving in America, you interned in Korea and Japan and then settled in Boston. Was this a deliberate choice of yours?
Yeah, being in Boston, studying and learning here, was my goal since, I think, middle school. But it wasn't really a plan because there were so many uncertainties, and given that I'm originally from a very small town called Arkalyk, it was almost impossible. I was thinking, 'I would do my best to be good enough to be there, but it's okay if I wouldn't end up there. As long as I can learn how to do quality science, I will be fine.'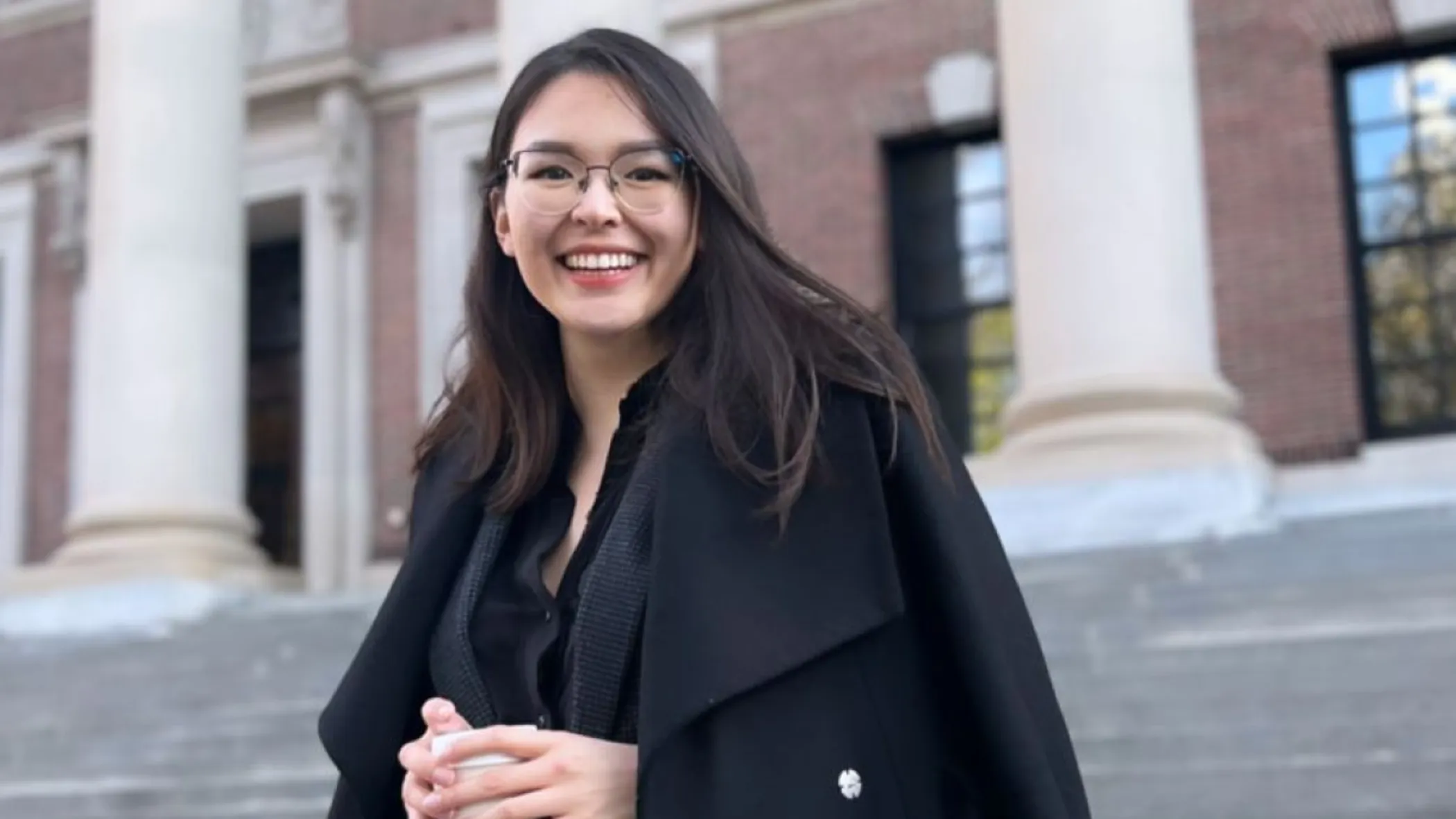 Boston was my top choice because it's the hub for all scientists, and it has such a great combination of industry and scientific research. Plus, given that it has the world's best institutions — Harvard and MIT — just across the bridge, and I can just go and see, attend the lectures, was simply above and beyond.
'...destroy the Evil, not join them!'
You've described your area of study as focusing on novel therapeutic targets in T-cell lymphomas. Could you explain what this means?
Yeah, I'm focusing on T-cell lymphomas and leukemias. Usually, with cancer and any other disease, the immune system is the first line of defense. However, with lymphomas, which is a cancer of the lymphatic system, the immune system gets heavily compromised. Here, the saying is more like, 'You were supposed to destroy the Evil, not join them!' And because of this, we're developing a therapy that targets cancer cells to be destroyed by the body's own remains of the immune system — 'Let them eat themselves.'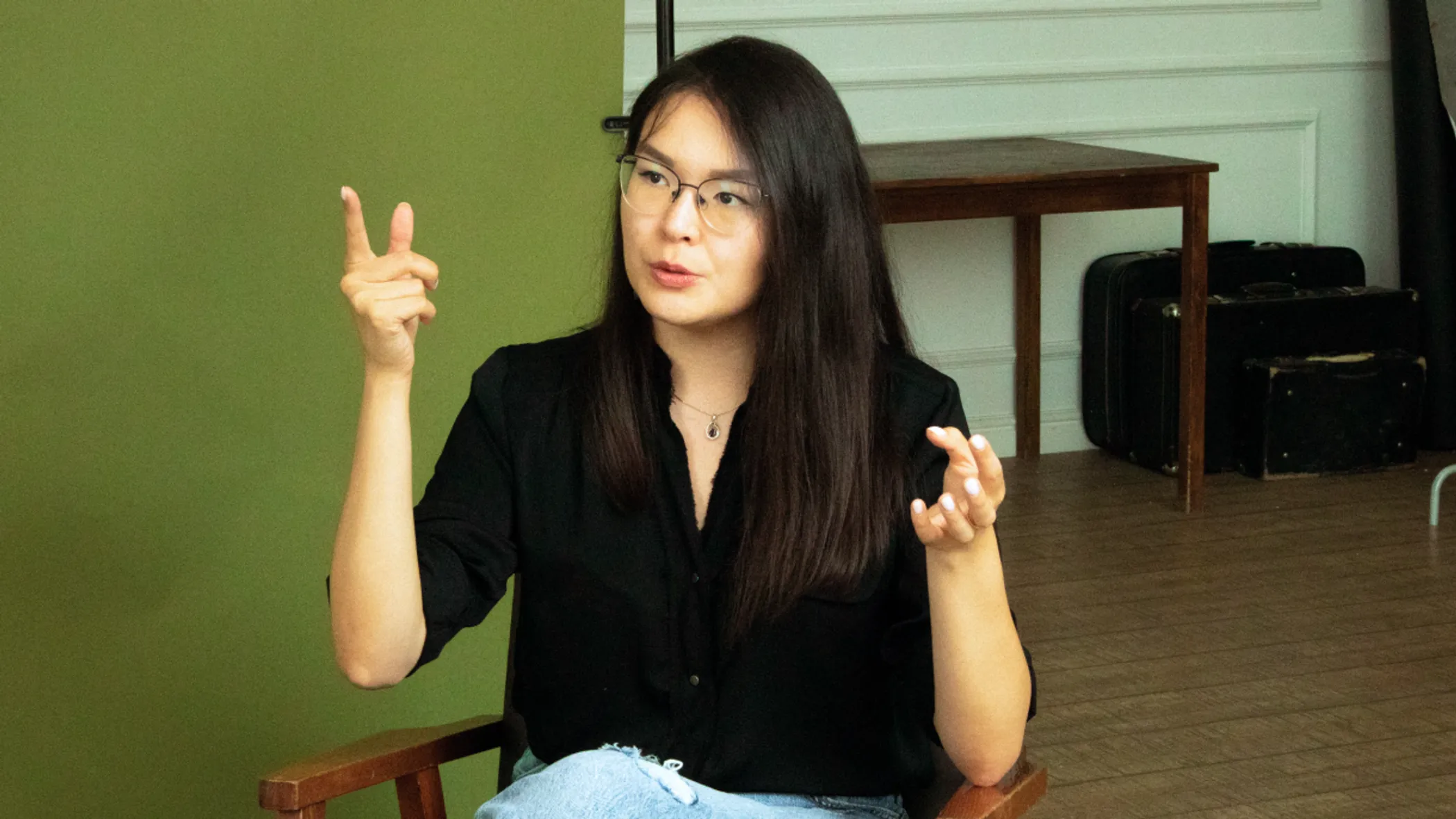 The problem with major therapies, or with any cancer therapy for that matter, is that you can develop a therapy that cannot target exclusively cancer cells, it also affects healthy cells. This is why you have side effects with, for example, chemotherapy — people are losing hair and having problems with digestion because by killing any fast-dividing cells, you're also killing hair follicles and the lining of the gut respectively.
So, our goal is to develop a therapy that is cancer-specific, while preserving the integrity of healthy cells, and maintaining minimal side effects.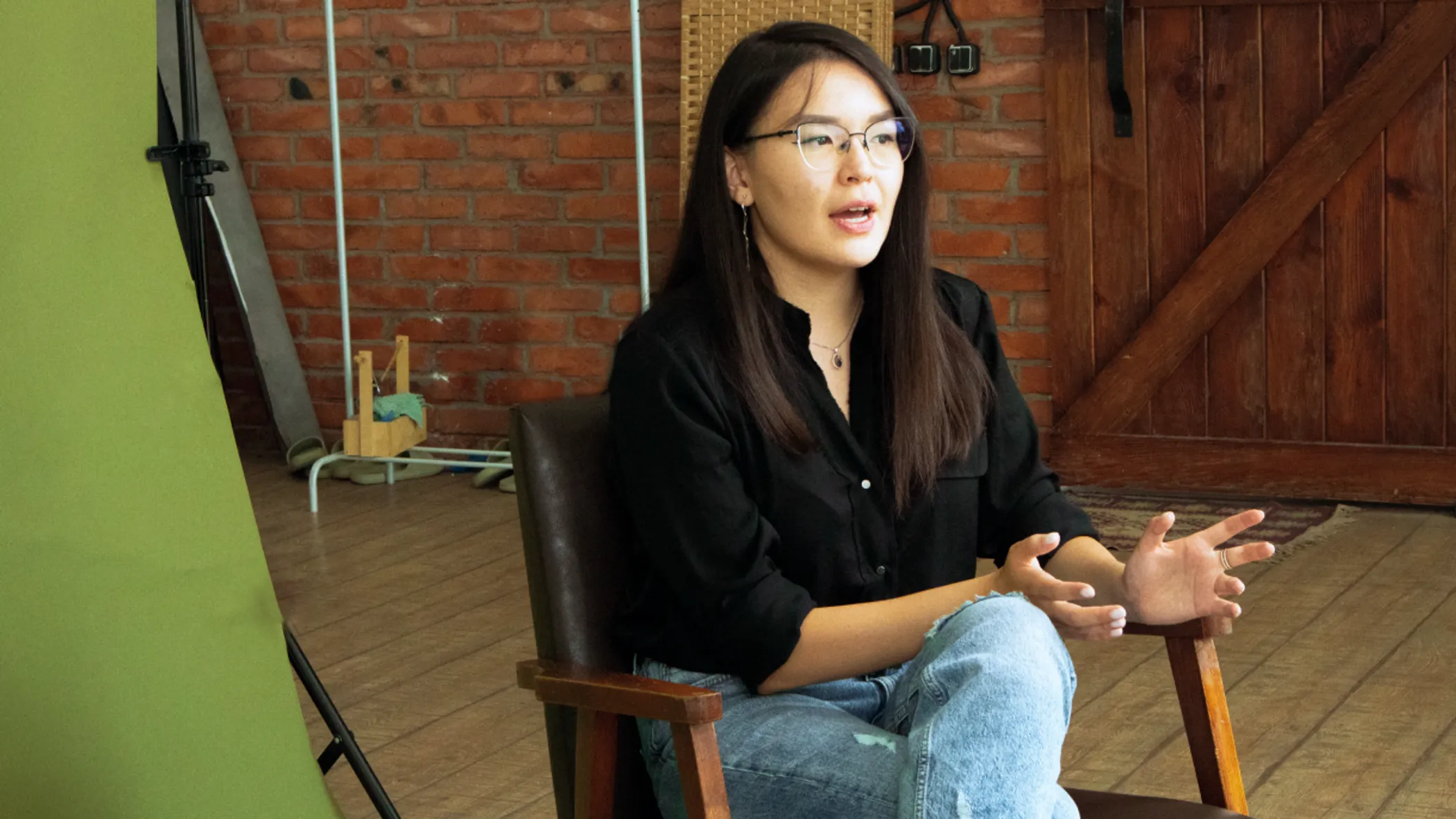 Have there been any positive developments in this regard?
So far, we've developed an approach that involves the use of monoclonal antibodies for T-cell lymphomas. These antibodies will 'mark' a surface protein of cancerous T-cells for healthy immune cells to destroy it.
We have successfully finished the pre-clinical trials that involve animal disease models and now entered Phase I clinical trials. It involves fifteen patients across HMS hospitals. Currently, it's undergoing certification to expand the number of people who could participate in it.
'All of it is not for nothing'
Was the transition from Kazakhstani institutions to American ones difficult, considering there might be differences in workload and working environment?
I think the hardest transition in terms of education for me was the shift from a regular high school in the province of the country to Nazarbayev University. It was really challenging for me. And I had, and still have, imposter syndrome, thinking to myself, 'Oh my God, I'm not good enough', and 'People will figure out that I'm not smart'.
I'm super grateful to NU. They equipped me with skills – a solid foundation and the ability to process a lot of information. So, for me, it wasn't extremely difficult to transition [to foreign institutions], and I never felt that I was lagging behind in terms of knowledge.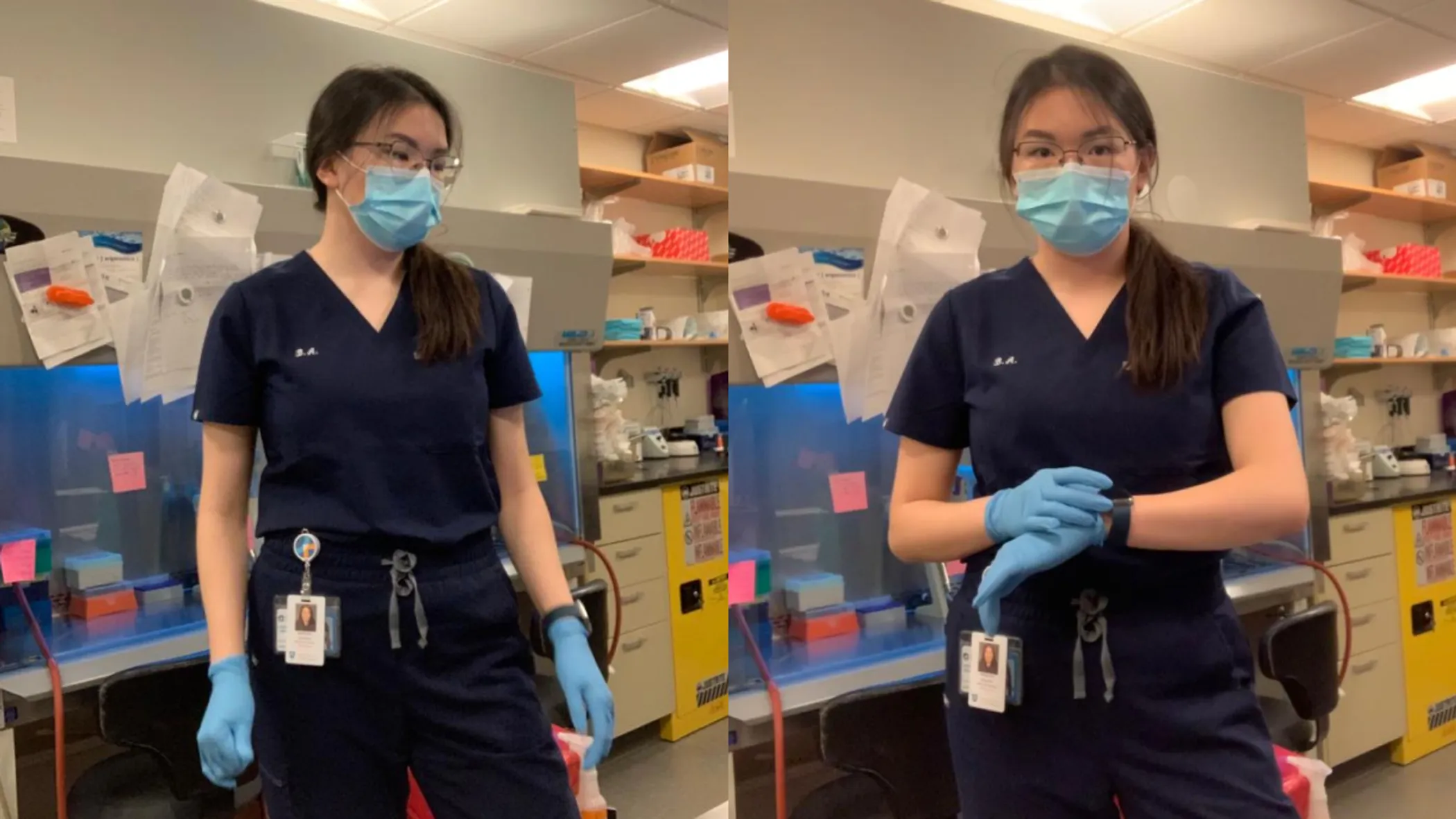 The hardest thing culturally is that in Central Asian and Kazakh cultures, you're expected to be humble. You're supposed to remain quiet and not speak up for your ideas or promote your project. I used to think, 'Oh, my results will speak for themselves'. So, the most challenging aspect was learning to advocate for my beliefs and ideas and not to remain silent when people try to take credit for the job that I did.
How do you push through the imposter syndrome?
I had a lot of conversations with my senior mentors. The thing that helped me was when they told me, 'There will always be someone better or worse than you, so don't fall into this trap. The only person you should compare yourself to is the past version of you.'
Essentially, judge yourself based on the progress you're making. And even if you're not making progress, be kind to yourself because you're doing your best. If things aren't working out – be kinder. And all those achievements you've accomplished — though I personally don't consider them achievements yet! (laughs) — still, all of it is not for nothing.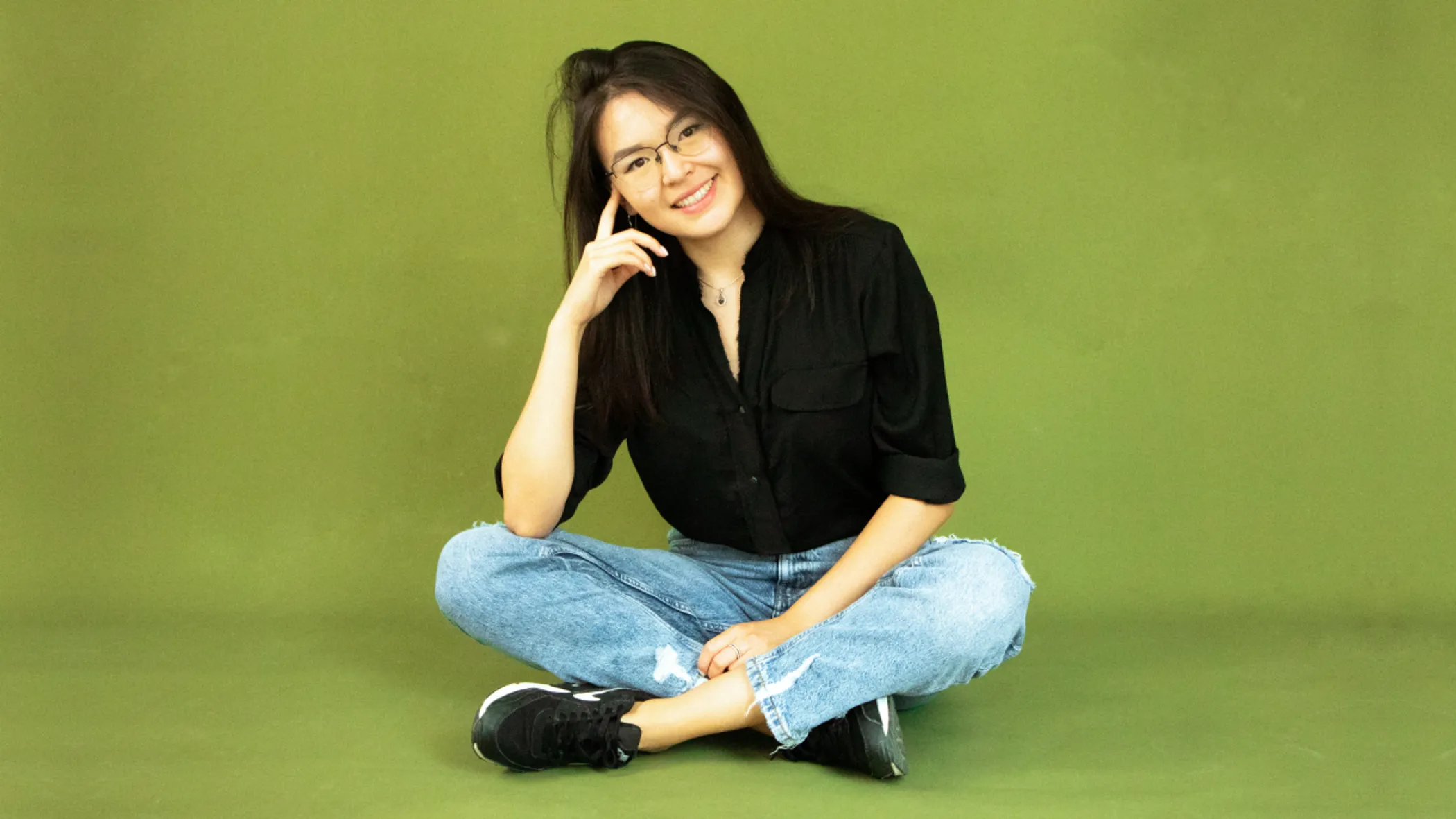 QazMonitor team thanks Photobar Studio in Astana for providing their venue for the photoshoot.