On May 23, Kazakhstan and the European Union (EU) discussed economic and trade cooperation, civil rights promotion, academic ties development, as well as upcoming visa facilitation discussions at the 20th meeting of the cooperation committee in Astana, QazMonitor reports citing the press service of the EU delegation to Kazakhstan.
The EU delegation stressed that Kazakhstan has the full support of the union for political, social, and economic reforms, noting the importance of a transparent and independent investigation into the tragic events of January 2022, including human rights violations and abuses, torture, and ill-treatment.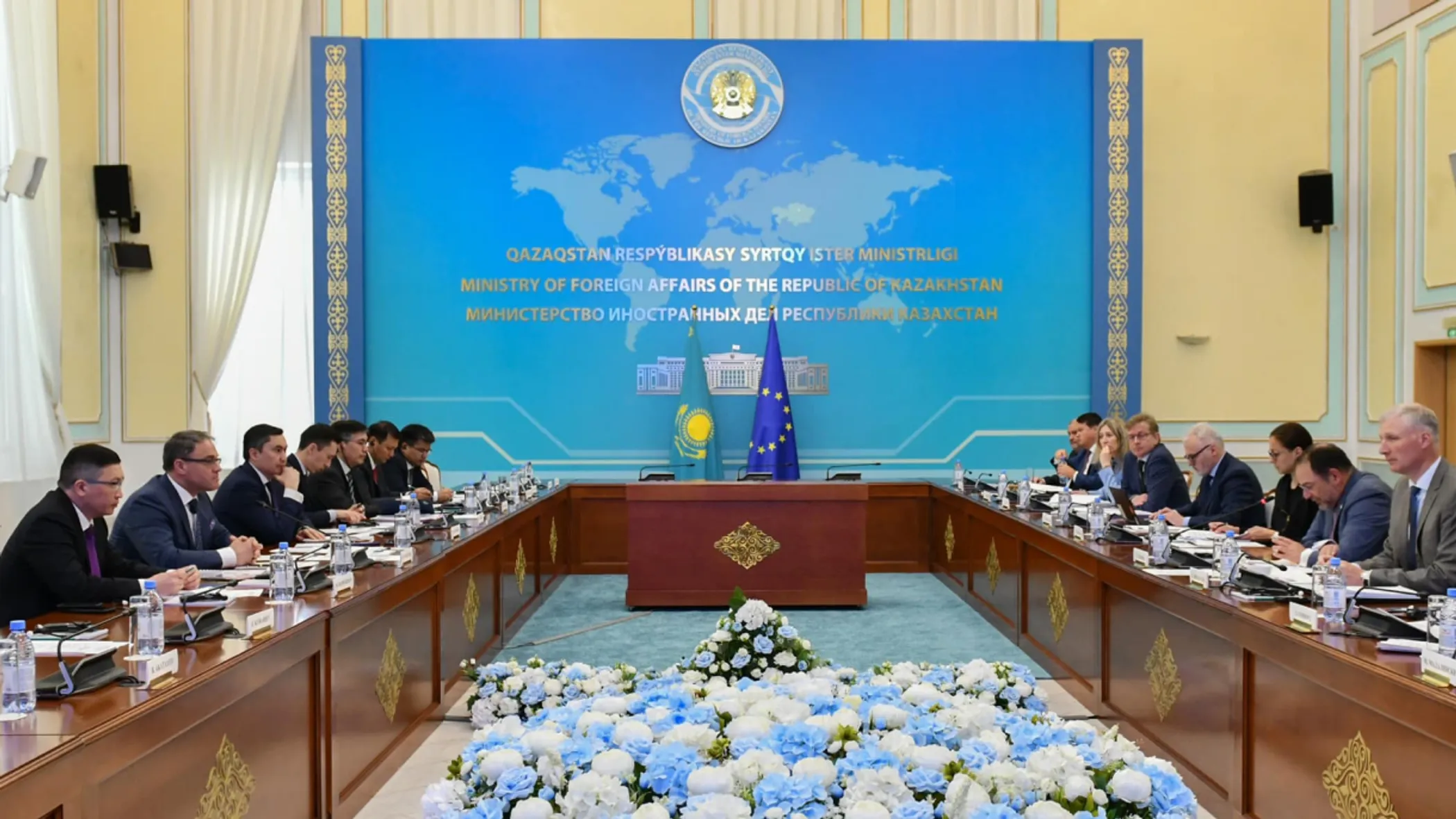 Both sides noted the implementation of the 2021-2024 Financing Agreement as part of the Enhanced Partnership and Cooperation Agreement. It is expected to support joint programs in two key areas – sustainable economic growth and the legal system.
The interlocutors also highlighted the work on the Roadmap on the Memorandum of Understanding on Sustainable Raw Materials, Batteries and Renewable Hydrogen, and discussed cooperation on energy efficiency, renewable energy, and methane gas reduction projects.
The European side stressed the importance of Kazakhstan's efforts to ensure that its territory is not used to circumvent or undermine international sanctions against Russia.
Regarding support for civil society and human rights, the Kazakh side informed their colleagues about the national media law, the content of which will be coordinated with the OSCE Representative on Freedom of the Media.
The parties also noted the record number of Kazakh awardees in 2022 among the joint Erasmus Mundus Master's programs with 59 entries. In this regard, the European delegation encouraged our country to participate in the Horizon Europe research initiative, including the Marie Sklodowska-Curie Actions that support the doctoral and postdoctoral programs.