The Kazakhstan Road Research Institute (QazjolGZI) signed a memorandum of cooperation with the Jiangsu Transport Institute, QazMonitor reports citing the press service of the Kazakh Ministry of Industry and Infrastructure Development.
QazjolGZI experts traveled to China to get acquainted with the regulations, design, construction, operation, and economics of road construction in the neighboring country. The Kazakh experts will also take the opportunity to get acquainted with a technical base of the road construction industry of the PRC.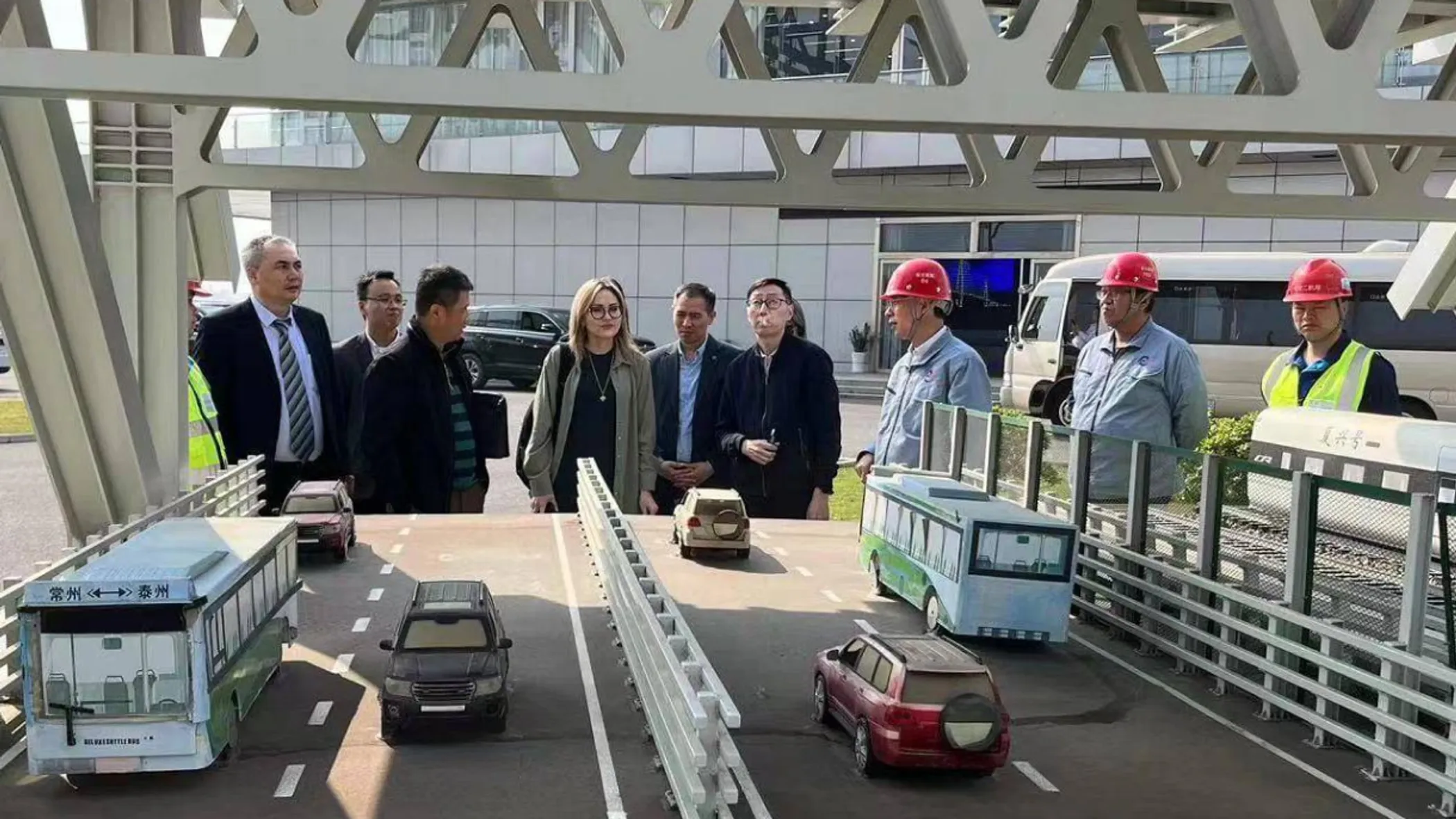 The Kazakh delegation included Erik Amirbayev, the Institute's vice president, and Assel Nugmanova, director of the Road Construction Materials and New Technologies Department.
During the working meetings, the institute signed a memorandum of cooperation with the Jiangsu Transportation Institute.
"[We] signed a memorandum of cooperation with JSTI, discussed the establishment and organization of the Road Research Institute of the two countries, reviewed the issues of reforming the regulatory and technical framework in the PRC, studied the procedure for introducing new technologies. We have also discussed plans for further close cooperation," said Assel Nugmanova.
According to the IRID, QazjolGZI is working to reform the regulatory and technical framework of the road sector in the Republic of Kazakhstan. Experts are developing the structure of the normative base of the road sector taking into account new technologies and world practice. To implement this task it is planned to attract the experience of leading specialists from other countries.
Road experts noted a significant increase in the quality of road construction in China in recent decades. China has extensive experience in developing expressways and other high-class highways rapidly.